Media
October 20, 2021
65-Year-Old Nani Proves Early Diagnosis of Cancer Saves Lives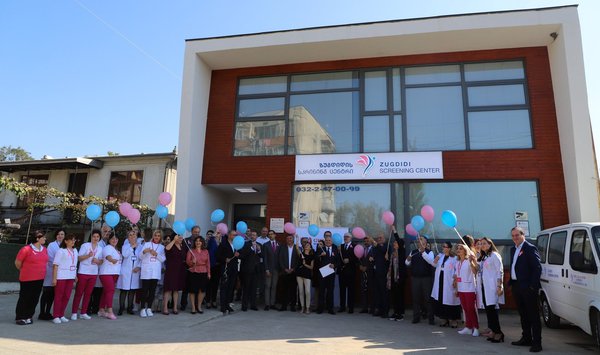 October 14, 2021
Why Improving the Primary Healthcare System in Georgia Matters
August 4, 2021
65-Year-Old Nani Proves Early Diagnosis of Cancer Saves Lives
July 29, 2021
Jiri Skvor, Head of Humanitarian Aid and Development Cooperation of CCR visited Zugdidi Screening Center

14 May, 2021
"We Help Where Needed"- Caritas Czech Republic Tackles Georgia's Waste Management Problem


7 April, 2021

MASHAV fund  handed over toys to the kindergarten N192 In Tbilisi


1 April, 2021
With the support of the USAID/Georgia and UNICEF, Geguti Village health clinic was equipped with the Internet access




10 December, 2020
Georgia: Fighting the Stigma of Cancer
Regional centre aims to improve historically low rates of detection



20 January, 2020
Caritas Czech republic was awarded
Caritas Czech Republic in Georgia was awarded as Best Partner of Agricultural Ministry for agricultural development in Khulo municipality.

24 April, 2019
CCRG handed over medical equipment to Zhvania Pediatric Academic hospital
Caritas Czech Republic handed over medical equipment to Tbilisi State Medical University Zhvania Pediatric Academic hospital for the intensive care and neonatal units, with the cost of 400 000 GEL.
25 August, 2019
Khulo Fest 2019
On August, 2019, Khulo Fest was organized in Khulo municipality. The first part of the festival will include the fair of local products and services. At the same time, local folk groups will perform traditional dances and songs. The second part of the festival will host the performances of invited musical bands and DJ.
22 October, 2019
First Cancer Center opens in Zugdidi
On October 22, Caritas Czech Republic in Georgia officially opened Zugdidi Screening Center.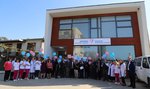 1 November, 2019
CCRG working meeting in Guria
The working meeting was held at the Administration of State Representative in Guria. Caritas Czech Republic will support the autism service establishment in Guria region.
February, 2018
Khulo Local Action Group
Khulo Local Action Group establish in February, 2018 based on General Assembly meeting which was conducted on 17th January and LAG management board election conducted on 22nd of January, 2018.
16 April, 2018
Multi sensor room at the Children's hospice
SNOEZELEN multi-sensor environment - the special room was officially opened at Children's Hospice "Firefly World"