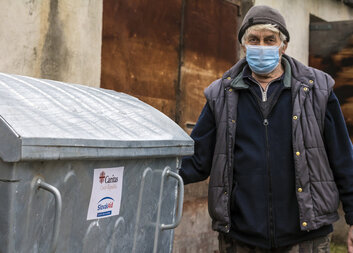 Caritas Czech Republic handed over the waste truck to Dusheti Municipality
 Taking care of the environment is the duty of all of us and one of the priorities of our organization. 
Caritas Czech Republic handed a 14 cubic meter waste truck and waste container to the Dusheti municipality. Starting from tomorrow, the waste truck, worth 100 000 Euros, will serve the population of Dusheti.

We help where it's needed.

The project was implemented by Caritas Czech Republic with the financial support of the Slovak government.