Together with Slovak Aid, Czech Caritas supports mountainous Racha
The damage caused by the Covid-19 pandemic to the economy and human well-being is especially severe in the mountainous regions of Georgia, where the majority of the population is dependent on tourism and entrepreneurship is less developed.
The beautiful Racha-Lechkhumi region is one of the least advanced in Georgia with a high level of poverty, which was even worsen by negative effect of Covid-19 pandemic.

As a reaction to Covid-19 pandemic and its negative impact on economic situation of local population, SlovakAid decided to support the project "Mitigating the Negative Economic Impact of the Covid-19 Pandemic on the Population of the Georgian Mountain Region of Racha". Within the project, Caritas Czech Republic supported post-crisis operation of local small and medium enterprises (SMEs) and retention of job places via distribution of the grants. Moreover, most vulnerable groups of the society, like single-headed households or women-headed households benefited from the provision of agricultural means.
The distribution of humanitarian assistance

In order to reduce the negative impact of the pandemic, Caritas Czech Republic provided humanitarian assistance to 154 families in Racha-Lechkhumi region.

Each of 82 large families, single-headed households, and single mothers from Oni Municipality received 20 chickens along with the feeding for two months and other necessities. The same assistance was provided to 72 vulnerable families from Ambrolauri Municipality. Overall, Caritas project team distributed 3040 poultry.


Helping winemakers, butchers and other businesses
Thanks to the funding from SlovakAid, 26 business development grants were distributed to SMEs. The grants were given for example to a butcher's shop to buy a proper equipment, to guesthouse operators to upgrade their facilities with a heating system and beds, and to a sewing workshop to obtain new sewing machines and industrial iron.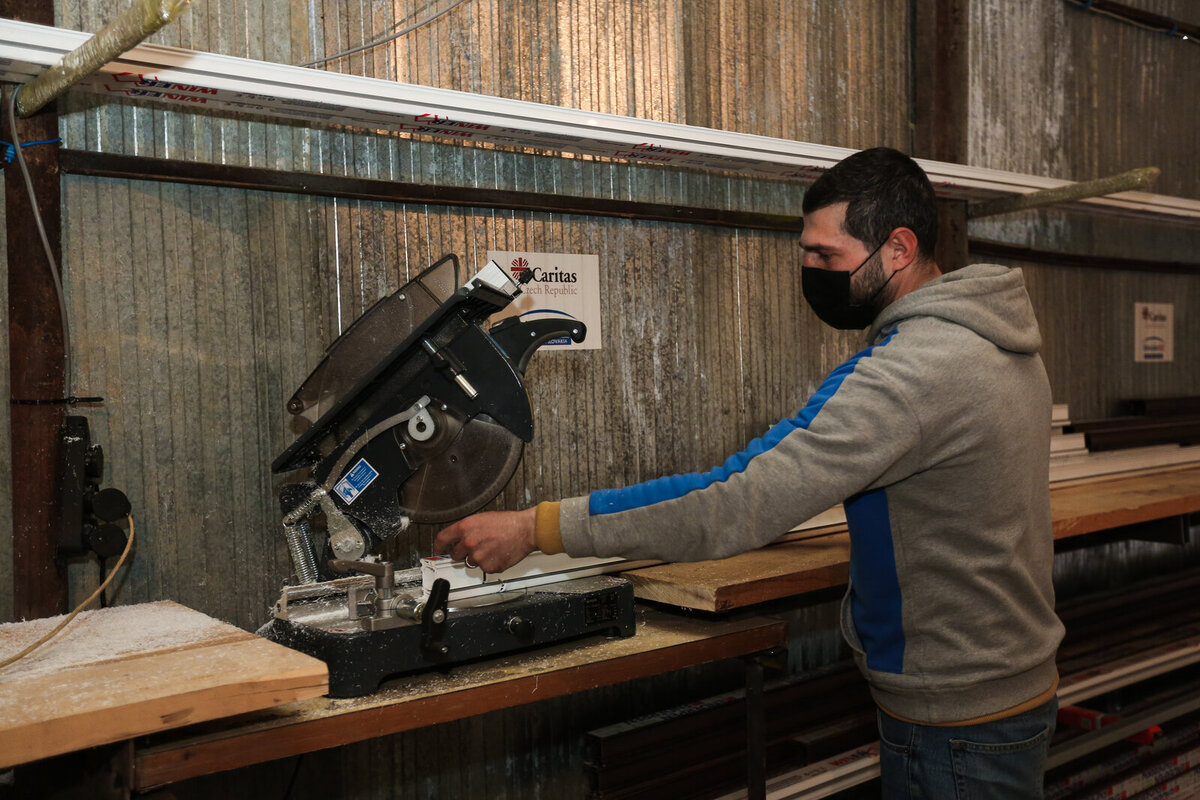 Since the most locals make a living from agriculture, the honey makers, livestock farmers, and winemakers were also supported. To store wine from the harvest in proper conditions, six winemakers used the grants to buy stainless appliances for the cellars, and cisterns or traditional Qvevri.



"I am very grateful to SlovakAid that we could together assist the population in Racha, one of the most beautiful and pristine regions of Georgia, in their livelihood activities, and by this to help them to overcome the challenges brought by Covid-19 pandemic. I wish to all beneficiaries good health, joy, and success!" said Jan Blinka, Head of Caritas Czech Republic in Georgia.